04 / 12 / 2017
Expocentre opened its doors to the Russian Health Care Week
The Russian Health Care Week 2017 (Forum) opened today at Expocentre Fairgrounds. Health care professionals and government officials pay much attention to this major event of the health care industry. The Week is organized by the Russian State Duma, the Russian Ministry of Health Care, and Expocentre AO. The event is supported by the Federation Council of the Russian Federal Assembly, the Russian Ministry of Industry and Trade, the Moscow City Government, the Russian Chamber of Commerce and Industry, and the World Health Organization.
Russian officials sent their welcome messages to the participants, visitors and organizers of the Forum.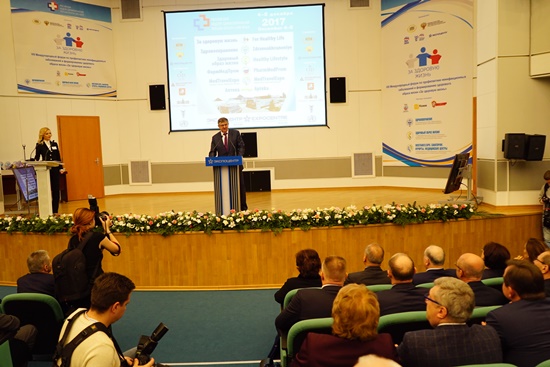 The Russian Health Care Week features large international trade shows such as Zdravookhraneniye 2017 and Healthy Lifestyle 2017. For the first time the Forum includes the MedTravelExpo 2017. Medical Clinics, Health and Spa Resorts international exhibition, pointed out Deputy General Director of Expocentre AO Mikhail Tolkachev. According to him, the new project is very promising and is to promote the development of inbound tourism and health and spa resorts of Russia.
This year 972 exhibitors from across Russia and 34 countries take part in the trade shows. Country pavilions have been organized by Germany, China, South Korea, and Czechia.
A full range of modern equipment and medical products, emerging technologies and latest global and Russian achievements from all sectors of health care will be presented in Expocentre pavilions.
The PharmMedProm 2017 exhibition is devoted to new developments of Russian companies in the field of medical equipment and pharmaceuticals.
The exhibitions feature group stands of the Russian Ministry of Industry and Trade, the 'Made in Moscow' showcase of Moscow manufacturers, and expositions of Tatarstan, Nizhny Novgorod, Tomsk, Novosibirsk, Penza, and Moscow Regions.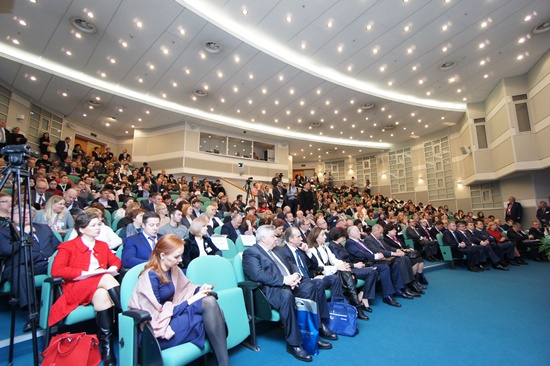 Deputy Minister of Industry and Trade Sergey Tsyb said that at the Forum much attention was devoted to the development of high tech medical products, especially medical equipment.
The Expocentre for Counterfeit-Free Exhibitions project will be carried out during all days of the exhibition. It is aimed at minimizing counterfeit products showcased at exhibitions. The participants will get legal advice on IP protection.
The Russian Health Care Week is accompanied by a comprehensive event program featuring industry forums, congresses, conferences, seminars, and round table discussions.
According to Vice President of the Russian Chamber of Commerce and Industry Vladimir Dmitriev, the Week would be not only a place to discuss key issues of the Russian and global health care industry, but also a platform for business contacts, effective networking, new forms of cooperation and new sales leads.
After the opening ceremony there was held an award ceremony for winners in the Competition for the Best Project of Public Private Partnership in the Health Care Industry held by the Russian Ministry of Health Care and an award ceremony for the best employee in pharmaceutical and medical industries organized by the Russian Ministry of industry and Trade.
Expocentre Press Service

print version
News subscription