07 / 12 / 2015
The Russian Health Care Week brings together health care professionals from all over Russia
Expocentre Fairgrounds has opened its doors to the Russian Health Care Week, Russia's largest event for the medical and health care industry.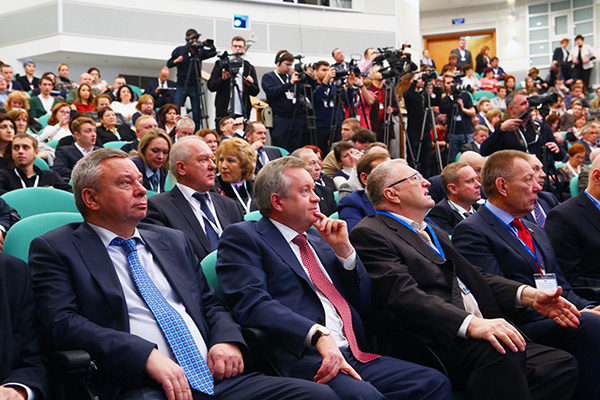 The event is supported by the Russian state authorities, the federal legislative and executive authorities. On 7-11 December it brings under one roof Zdravookhraneniye 2015, Healthy Lifestyle 2015, PharmMedProm 2015, and Apteka 2015. They occupy the total space of 50,000 sq m to accommodate 1,000 companies from all federal districts of Russia and 39 countries.
At the opening ceremony Russian Deputy Minister of Health Care Sergey Kraevoy read welcome addresses to all participants and visitors to the Russian Health Care Week from Russian Deputy Prime Minister Arkady Dvorkovich and Russian Minister of Health Care Veronika Skvortsova.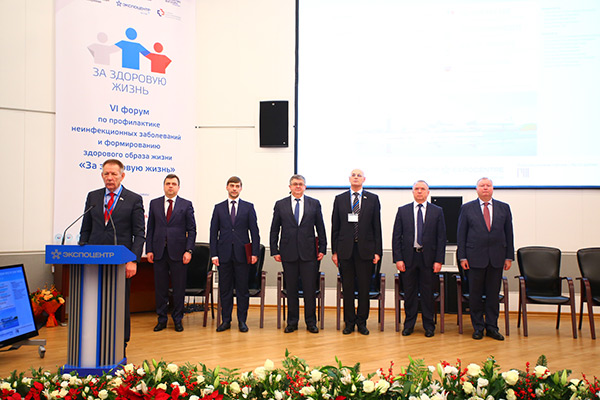 Deputy Chairman of the Russian State Duma Sergey Zheleznyak read the welcome address from State Duma Chairman Sergey Naryshkin and added that the life and health of the Russian citizens depended on the quality and affordability of health care services. "Our task is to look carefully at the international practices and innovations in the health care industry and at the same time not forget about our own traditions and experiences. Your mission is to save lives and heath of people."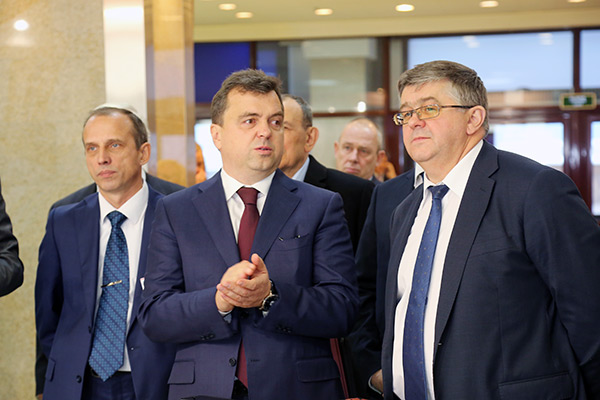 Russian Deputy Minister of Industry and Trade Sergey Tsyb, who also took part in the official opening ceremony, stressed that the Week was an annual platform for networking among manufacturers of medical products and health care professionals to exchange experience and establish new contacts.
President of the Russian Chamber of Commerce and Industry Sergey Katyrin talked about a large number of Russian companies exhibiting. "More than 600 companies out of 1,000 are Russian," said Mr Katyrin.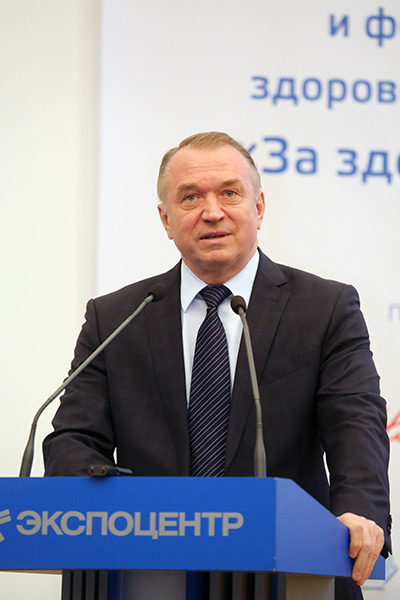 General Director of Expocentre ZAO Sergey Bednov paid everybody's attention to the Week's rich program of associated events. The key event is the 6th edition of the For Healthy Life International Forum on Prevention of Non-Communicable Disease Prevention and Promotion of Healthy Lifestyle devoted to the latest means of promotion and awareness building of healthy life among the population.
The initiator of the For Healthy Life Forum Deputy Chairman of the Russian State Duma Nikolay Gerasimenko said that the Russian Health Care Week and the For Healthy Life Forum were the most respected and established platforms to discuss all issues concerning the Russian health care industry. They are held to work out specific proposals for all interested state authorities, the civic society and business.
To find more, go to www.zdravo-expo.ru
Press Office
Expocentre ZAO

print version
News subscription